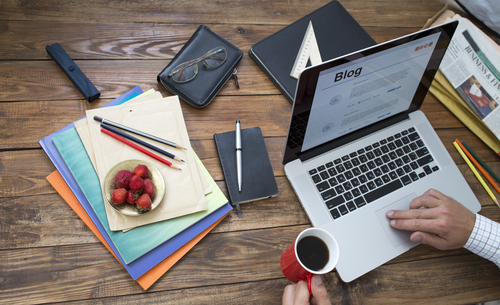 Lead the Way: How An Active Blog Generates Leads
We all know an active blog is an essential part of your business's content marketing strategy. Having one can improve your search rankings, help develop your company's brand, build a relationship with your audience, and set you apart as an industry expert. However, did you know that an active blog can also generate leads for your business? Here's how an active blog generates leads that will continuously fill your sales funnel.
Click here to get 15 headline resources to get you started gaining leads from your blog.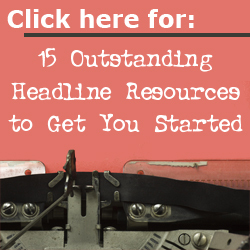 It's important to remember that many of your website's visitors will land on your blog page. If you're maintaining an active blog, you should have it look visually the same as your site's homepage. For example, keep the links and navigation the same, and maintain it as a subdomain of your main domain, not an entirely separate one. Doing so will ensure that all links to your blog will also improve the rankings of your main site.
While an active blog is useful to your business, and active blog that only shills your products or doesn't provide helpful content is not useful to your readers and won't generate leads. Ask your sales team what questions and concerns your customers often have and develop blog posts around those issues. Or, answer questions that your clients aren't asking but you wish they were. Throughout the blog post, you can link keywords to resources within your website, or link to landing pages that contain related offers like free webinars.
Another effective way to find content that will appeal to your prospective customers is to utilize analytics. You can discover the keywords that your audience is searching for and build your content around those words and phrases. It'll also give you an idea of the types of products and answers they're looking for to develop your content around. Using the right keywords not only drives qualified potential customers to your blog, but it also helps your search rankings.
The blog post itself isn't the only place for you to include calls to action and lead-generating links. Banners on the leaderboard spot or compelling images and links in the sidebar can lead readers to lead pages. Assuming your readers get through the entire post, they should be given a companion offer or related piece of content that requires email registration to receive.
As you are regularly posting content and driving more traffic to your blog, you'll want to give people a chance to receive automatic updates when you post new content. Include a sign-up link somewhere with your blog posts, and your readers will get notification emails when you put up a new blog post. This is a great way to gain qualified leads who are signing up because they like what you have to say, and they want to hear more from you.
An active blog can work together with a strong social media presence to gain more leads if you include social sharing icons with each of your blog posts. Make it easy for your readers to share via Facebook, Twitter, and LinkedIn to generate leads from your readers' networks.
While actively posting on your blog helps drive the traffic to your site, and that may be enough to generate a few leads, you'll also want to continuously create free content to offer to attract even more people to sign up for your list. Short ebooks, whitepapers, and other valuable digital content that address your audience's needs are all excellent materials to compel people to give you their contact information.
Keep in mind that the headline of your blog becomes the page title that shows up in search results. If you're actively posting to your blog, you may struggle with coming up with fresh, interesting, and effective headlines. If so, check out these 15 excellent headline resources to help you get started.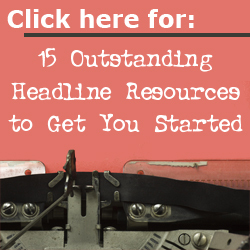 If you put off blogging because you don't think it'll help your business, or you're just not quite sure how it'll help, don't put it off any longer. An active blog on your website has numerous benefits that go beyond providing valuable content for your readers and building a relationship with them.
Posting content frequently improves your search rankings. A higher ranking leads to more traffic, which gives you the perfect opportunity to generate leads. By offering your readers valuable yet free material to sign up to receive, or providing a subscription option for your blog, you can capitalize on the traffic an active blog delivers. Once you have the leads, you can nurture them and move them through a sales funnel to turn them into paying customers. An active blog is a vital step in steadily increasing your company's revenue.