Gabe has always had a passion for connecting businesses with the best possible solutions. Enter: Business Marketing Engine. These days at BME, Gabe creates affordable, long-term marketing and technology solutions for businesses of all sizes.
Over the past 15 years, Gabe has built his experience in professional writing, web and computer technology and marketing campaign creation and management.
After working with over 1,000 startups, and hundreds of established businesses over the past decade, Gabe set himself apart as a CEO who goes to great lengths to help fellow entrepreneurs achieve their goals.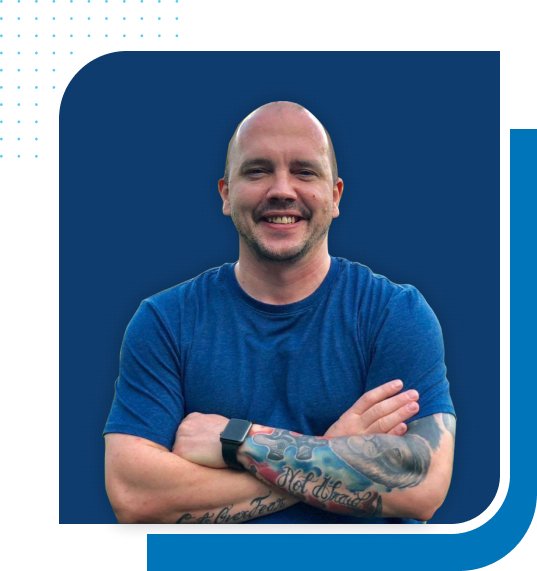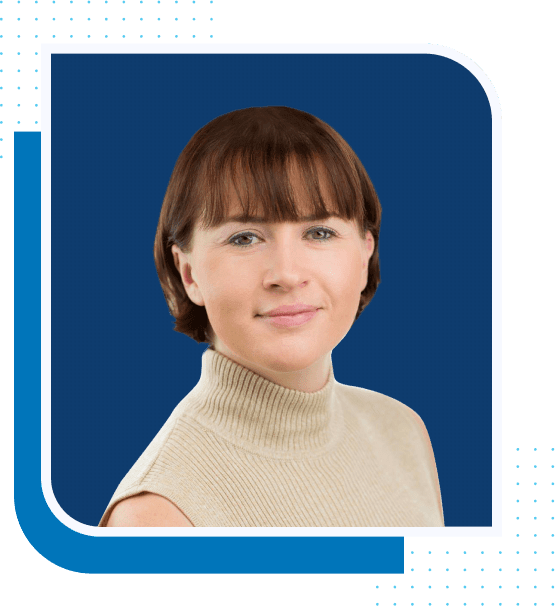 Rachel's keen understanding of human nature has translated tenfold into her role as CFO at Business Marketing Engine, but that understanding has deep roots.
Pre-BME, Rachel jump-started her career as a corrections officer before working in hospitality management. With such unique insights and intuitive marketing skills from the start, she now works with Gabe as an invaluable asset to BME.
When Rachel isn't hard at work, you can find her whipping up new gluten- and dairy-free recipes in the kitchen, or walking and hiking in local parks.
Danielle Ortiz
General Manager
Danielle first started at Business Marketing Engine in another role.
Since finding her niche in management as BME's General Manager, Danielle has since grown into and with her passion– and helped other BME team members explore and grow into their own passions and niches.
Danielle relies on four keys to unlock the door to personal success and professional growth:
Constant learning. Active listening. Putting her best foot forward in all that she does. And the quote: "The biggest adventure you can take is to live the life of your dreams."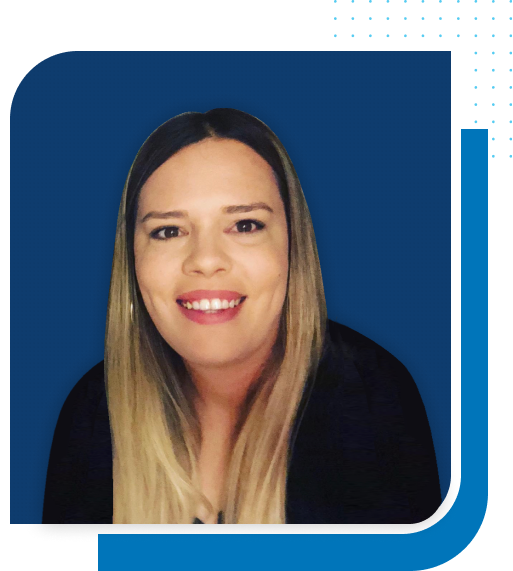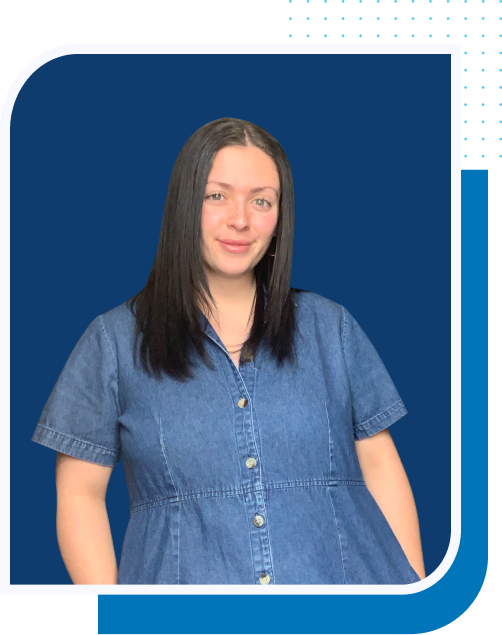 Alanna Longnecker
Creative Director
Alanna has been writing since she could pick up a pencil, and reading for even longer than that. As BME's Creative Director, she is thrilled to be able to combine her love of all-things creative by writing, leading and furthering her passion for marketing.
She earned her B.S. in Journalism with a minor in Law & Legal Studies from West Virginia University, where she wrote for several newspapers around the state of West Virginia and even got to work with PolitiFact for several months.
She lives in Boulder County, Colorado and spends all her free time snuggling her 14- and 16-year-old dogs, Rosie and Tiger Lily, as well as reading as much as she can and watching weird movies and TV shows. She's not what anyone would describe as "good" at chess, but she still likes playing it anyway.
Eunice Arriesgado
Lead Project Manager
Eunice lives by a Lou Holtz quote, both in and out of the office: When you stop growing, you start dying. As Business Marketing Engine's Lead Project Manager, she looks at every day as a learning opportunity, and every hurdle as a chance to expand her knowledge in finding the solution.
Eunice's path to becoming an integral part of BME didn't start at the drop of a hat, though. Before joining Team BME, she started growing her roots in BPO and the banking industry, then in customer service, operations management, vendor management and process improvement.
How does she fuel the dedication that keeps her growing? For Eunice, it's two-fold: In an endless pursuit of passion in which she takes her time enjoying the curiosities of life; and with a family-motivated mindset.
When she's not perfecting the art of project management, you'll find Eunice cooking and baking– discovering new recipes that her husband's and two lovely kids' delicate tastes will approve of.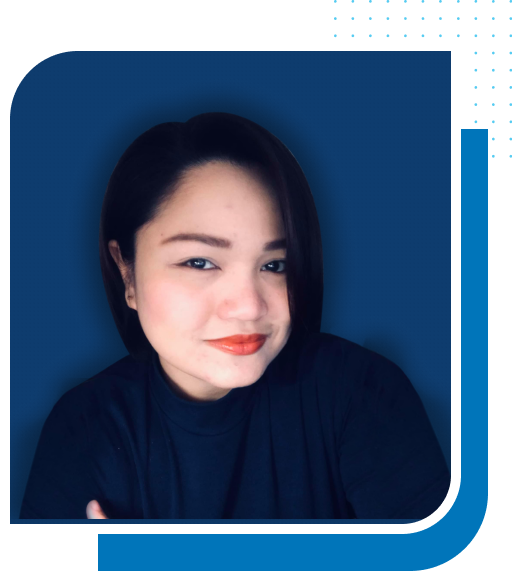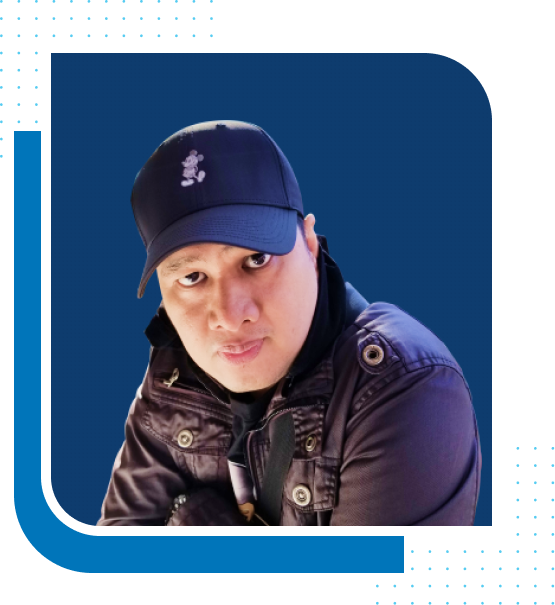 Andre Vidal
Senior Traffic Manager
Andre started his career in 2006 as an Admin Assistant to the VP for Academic Affairs at one of the colleges in the Philippines before eventually switching to Business Process Outsourcing (BPO) as a Technical Support Agent.
He then became a Quality Assurance Analyst in the same company. After that, Andre became a Loan Underwriter and Team Leader in a Financial Account based in Irvine, California. He decided to begin freelancing in 2015 and became an all-around virtual assistant prior to becoming an account manager at a Business-to-Business (B2B) telecom industry company based in Atlanta, GA.
He believes that everyone we meet is significant and has a role to play or a lesson to teach in our lives that we will find interesting and worth remembering. "Life's a journey, let's enjoy the ride!"
Munish Kumar
Senior Developer
Munish has been a part of the Business Marketing Engine family for six years, showing up every day as a driving force in his role as Senior Developer.
With his master's in computer applications from Punjab, India, Munish is a technical lead developer with a range of experience in developing complex web applications.
Though Munish has developed web applications in various development technologies like WordPress, CakePHP, Laravel, Angular JS and node js, he's never ready to stop learning new technologies to provide the best solutions for BME clients.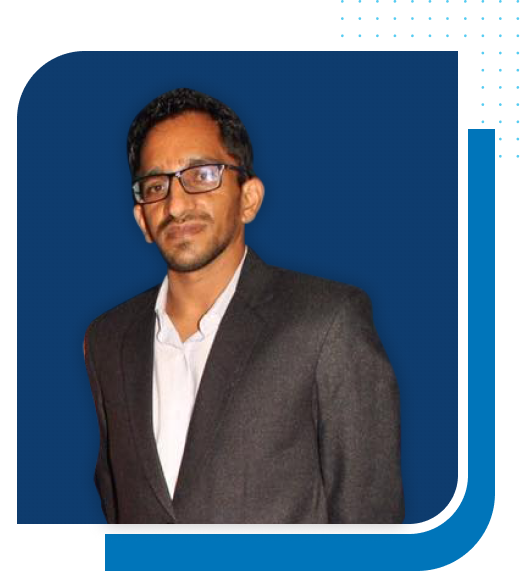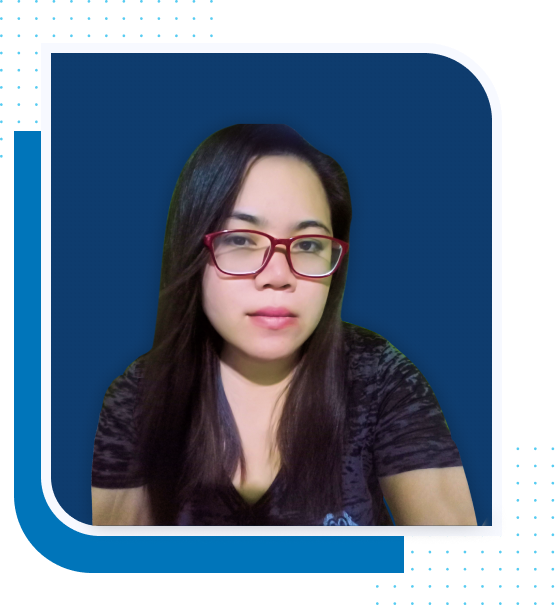 Ivy Verzosa
Sr. Systems Administrator
Ivy is a highly motivated worker with a background in sales, billing and account maintenance. She also has expertise in de-escalating situations, risk management and client needs assessments, as well as four years of experience as a customer service representative– all roles that allow her to stand out in her role as Sr. Systems Administrator at BME.
After gaining insight in technical support and data entry, Ivy has become meticulous about details, excellent at juggling multiple tasks and a pro at working under pressure.
Her broad industry experience includes healthcare, cable and online accounts. She's a skilled Level 2 internet support with experience in the Business Process Outsourcing industry and familiar with Microsoft Programs, WordPress, ClickFunnels, DNS management and all other software applications.
Mary Joyce Barro
Sr. Virtual Assistant
Joyce is a former Overseas Filipino Worker (OFW) from Riyadh, Kingdom of Saudi Arabia, where she worked as an Executive Secretary to CEO cum Event Coordinator in the hospitality industry. Prior to this, she was part of one of the leading international Business Process Outsourcing (BPO) companies based in the USA with a number of sites in the Philippines where she was a member of the Retention Team considered as the cream of the crop.
She began her career in BME as a hybrid team member and enjoyed the best of both worlds as a Virtual Assistant to BME's VIP Client and as a Blog Post Specialist for WorkWave. She has been cross-trained to build the skills of almost everyone in the company to provide support from within the organization. She is currently the Senior Virtual Assistant and directly supports the HR Department.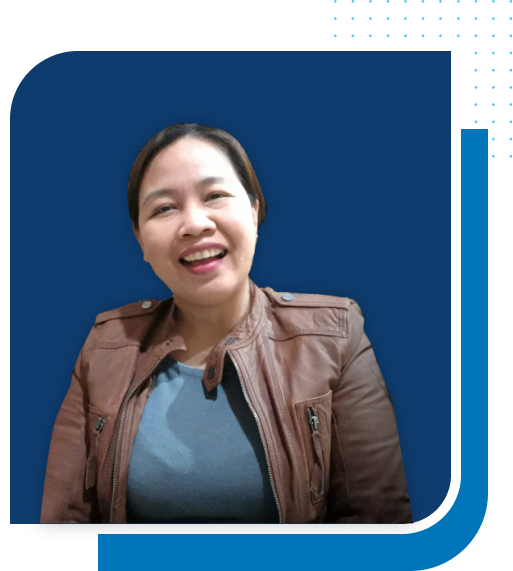 If you have questions,
we're here!