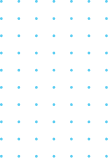 Sandel Law Firm, located in Akron, Ohio, specializes in car accidents, personal injury, wrongful death and animal attacks. Kevin Sandel, a former insurance company claims attorney, stands at the helm, using his insider knowledge to shine light on what's going on behind the scenes of his client's cases– something that few lawyers can do.
While Kevin can apply his expertise for the best results in a personal injury case, he can only do so when contacted– and with his former marketing firm, that was happening less and less, unfortunately. Kevin wanted clients all over Ohio to know that he was there to help. However, the firm he was working with didn't provide the marketing he needed to be seen by the public.
Kevin's work was simply another number on a long list to a large attorney marketing firm– no more important than the next. He received a cookie-cutter marketing plan with little to no reporting or updates on the results of that marketing.
Beyond that, he couldn't control his lead flow, and was unable to ramp it up or down as needed. As a result, he couldn't help the people he set out to, or grow and expand his firm as he envisioned.
With that sort of service, he was beginning to wonder what he was even paying for, and started seeking a different solution for his marketing needs; one that understood his needs and could offer him a tailor-fit experience. In other words, he wanted to be treated as a valued client, not just another number on another list.
That's when Sandel Law Firm turned to Business Marketing Engine (BME).
When Kevin first came to BME, his concerns and needs were heard before making any decisions. We heard about the inefficient communication– and cookie-cutter service– that he was dealing with and knew that his firm deserved better.
So, we conducted deep market research and used our previous experience in helping law firms to craft a holistic marketing strategy for Sandel Law Firm. We were confident that we would get the job done right the first time around– and continue to do so moving forward.
Using that as our foundation, our brilliant design team went to work, providing him with a fully updated website that truly embodied the goals and vision of what Kevin had to offer his clients. However, we understood that polished graphics do little without real content. That's why BME created high-quality SEO copy that increased search engine traffic and paid traffic– skyrocketing his lead generation.
Then, with his website in order and SEO copy boosting his traffic, we set our sights on social media. We took charge of Kevin's accounts with custom posts and launched consistent ads on Facebook, LinkedIn and Google– further ramping up traffic.
Kevin is now experiencing a period of explosive growth and success, with consistent and high-quality lead generation, all from website updates, social media marketing and SEO content creation. But more than that, the growth Kevin has since experienced is in no small part due to the consistent communication and help from the team at BME.
With such powerful results from working with BME, Kevin has even taken it upon himself to recommend our services to his most trusted colleagues.
Those of us at Business Marketing Engine can't wait to continue our journey with the Sandel Law Firm as they grow and prosper.
If you're ready to have your marketing taken care of by a company that truly values you as a client, our team here is ready to support you.
At Business Marketing Engine, we serve our clients at the highest level to provide them with the best results and experiences possible.
But you don't have to take our word for it, check out what our clients have to say about working with us!
Omnisocial
Gabe is awesome and helped make a major impact on my opt-ins. I've tripled my number of daily opt-ins, largely thanks to his recommendations. He knows his stuff, I can't say enough good things about him and I highly recommend him to anyone needing his services.
— Jon Loomer
Copywriter Today
Bravo! This was the best article we've received today! Please let the writer know that we really appreciate their talent and hard work.
— Marcie Manfredonia
Copywriter Today
Well-written! Very insightful and a lovely piece. It ties nicely into some of the other things written here. Thanks!
— Stacy Brookman
Copywriter Today
This is solid. I didn't know what to expect for my first order, very happy. Thanks!
— Mike Ruman
BME Web
Some cool feedback for you guys. The copy on my landing page made a huge VP schedule a call with me when he only takes 2-3 marketing calls a year. Thanks Gabe Arnold for polishing it up!
— Tyler Carlston
BME VA
Adding a VA to my team was a huge game-changer for me and my business, and I have experienced a tremendous shift personally and professionally.
My VA handles the behind-the-scenes daily operations of my business and plays a huge role in minimizing the pressure and noise I experience on a daily basis. Since adding my VA to my team, my time, energy and mental space has been freed up significantly so that I can focus my efforts on serving my clients at the highest level while growing my business.
I love that my VA is not only task-oriented; she is mission-driven and the way in which she shows up is aligned with my long-term vision and strategy. Not only does she support me, but she receives the support she needs from the entire team at BME. Above all else, I feel more energized, focused and productive; and given that we create our reality based on how we feel, the decision to add a BME VA to your team is unequivocally a wise investment.
— Pamela Savino
Live Authentically, LLC
Logo and Design
I AM OVERJOYED. The things you are doing to my e-book, my words, to make them beautiful visually blows my mind. You have captured what I wanted to exude so perfectly and included so many subtle hints of who I am. You both are incredible artists and should be proud of your beautiful skillsets.
From the intention of the photos you've chosen to the littlest details of facial expressions even in linework of faces AND to hear you describe them and explain why really shows how present you are in your work and the detail and care you've spent making the choices.
You reiterate the things I've given feedback on and explain how and why you've taken action on them, and you lift me up by being excited about my message and tell me how you're applying it yourself. As a client, that means the most. To know you care about my project and support me.
I cannot wait to see my book as it makes beautiful progress and I cannot wait to share it with all of the women of the world who can lift it up - thank you SO VERY MUCH for making that happen.
— Jessica Olbin
Holistic Marketing Plans
I'm a classic bootstrapper and have, for the most part, had some success because of determination and time. But this is NOT ENOUGH! If you expect to be around in the digital space you need to be able to identify your strengths, your weaknesses, and build systems and processes around those things; and if at all possible, learn to leverage other people's time, talent and labor. I can say, unequivocally, Gabe is one of the best out there in this space and is helping me (and others like me) to draft a more holistic approach to building their business in the digital marketplace. The differentiator that he has helped provide to me is his focus on systems and processes and after 7-8 months of working with him, I have no doubt he is the real deal!
— Todd McGuire
Holistic Marketing Plans
Ever since I started working with Business Marketing Engine my clientele has literally quadrupled and I've noticed that I have a much higher call volume for services we provide in general! I love working with you guys because you listen to what I want and need!
— Nicole Breitmayer
Holistic Marketing Plans
Excellent! Exactly what I am looking for. Great job!
— Kenneth Sperry