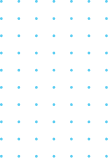 Sandel Law Firm, located in Akron, Ohio, specializes in car accidents, personal injury, wrongful death and animal attacks. Kevin Sandel, a former insurance company claims attorney, stands at the helm, using his insider knowledge to shine light on what's going on behind the scenes of his client's cases– something that few lawyers can do.
While Kevin can apply his expertise for the best results in a personal injury case, he can only do so when contacted– and with his former marketing firm, that was happening less and less, unfortunately. Kevin wanted clients all over Ohio to know that he was there to help. However, the firm he was working with didn't provide the marketing he needed to be seen by the public.
Kevin's work was simply another number on a long list to a large attorney marketing firm– no more important than the next. He received a cookie-cutter marketing plan with little to no reporting or updates on the results of that marketing.
Beyond that, he couldn't control his lead flow, and was unable to ramp it up or down as needed. As a result, he couldn't help the people he set out to, or grow and expand his firm as he envisioned.
With that sort of service, he was beginning to wonder what he was even paying for, and started seeking a different solution for his marketing needs; one that understood his needs and could offer him a tailor-fit experience. In other words, he wanted to be treated as a valued client, not just another number on another list.
That's when Sandel Law Firm turned to Business Marketing Engine (BME).
When Kevin first came to BME, his concerns and needs were heard before making any decisions. We heard about the inefficient communication– and cookie-cutter service– that he was dealing with and knew that his firm deserved better.
So, we conducted deep market research and used our previous experience in helping law firms to craft a holistic marketing strategy for Sandel Law Firm. We were confident that we would get the job done right the first time around– and continue to do so moving forward.
Using that as our foundation, our brilliant design team went to work, providing him with a fully updated website that truly embodied the goals and vision of what Kevin had to offer his clients. However, we understood that polished graphics do little without real content. That's why BME created high-quality SEO copy that increased search engine traffic and paid traffic– skyrocketing his lead generation.
Then, with his website in order and SEO copy boosting his traffic, we set our sights on social media. We took charge of Kevin's accounts with custom posts and launched consistent ads on Facebook, LinkedIn and Google– further ramping up traffic.
Kevin is now experiencing a period of explosive growth and success, with consistent and high-quality lead generation, all from website updates, social media marketing and SEO content creation. But more than that, the growth Kevin has since experienced is in no small part due to the consistent communication and help from the team at BME.
With such powerful results from working with BME, Kevin has even taken it upon himself to recommend our services to his most trusted colleagues.
Those of us at Business Marketing Engine can't wait to continue our journey with the Sandel Law Firm as they grow and prosper.
If you're ready to have your marketing taken care of by a company that truly values you as a client, our team here is ready to support you.
At Business Marketing Engine, we serve our clients at the highest level to provide them with the best results and experiences possible.
But you don't have to take our word for it, check out what our clients have to say about working with us!