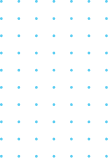 Case Study:
Primary Health Project
Dr. Edwin Wu MD is a critical medicine specialist based in Miami, FL. As a master at serving his patients with kindness and groundbreaking medical practices, he has helped many people bounce back from life-altering situations and unfortunate circumstances. But he knew he could do more.
And after becoming aware of the increasing number of Americans with diabetes, he realized he could help, but not on his own. They needed more than just one medical doctor. They needed a supportive community to help them live a full life without compromise.
So with the motivation to help those people and become more than just one medical doctor with a limited reach, Dr. Wu founded Primary Health Project and started his entrepreneurial journey.
That's when he consulted with Business Marketing Engine on how to grow his vision.
After many years of practicing medicine, Dr. Edwin Wu had more motivation than ever to help people in need. He had a goal in mind and managed to get the ball rolling by creating Primary Health Practice. But as a medical doctor without marketing experience, he was still far from the thriving community he pictured and didn't know how to proceed.
In the beginning, after Dr. Wu's start, he relied on BME for copywriting– until he realized that we could help him realize his visions for expansion.
Together, we identified the assets and destinations he would want to drive people to throughout his campaign, finalized his ultimate goal as a community that educates, supports and raises health awareness. And we took the first step toward that community with a 12-month holistic marketing plan.
Our plan used deep market research to discover what his ideal audience needs and wants to see. Then, over the following months, we created a new website for Dr. Wu, a 10-chapter book on how to live with type II diabetes and a 30-day health challenge to build his community.
As of now, Primary Health Project is live.
It's the diverse community of health experts and peers educating, supporting and empowering people with diabetes that Dr. Edwin Wu always wanted. And as Primary Health Project continues into the future, we'll continue supporting Dr. Wu and his lively community.
Do you want to learn more about Business Marketing Engine's solutions?
Contact us today to see what we can do for your business!
At Business Marketing Engine, we serve our clients at the highest level to provide them with the best results and experiences possible.
But you don't have to take our word for it, check out what our clients have to say about working with us!