Success
Stories
At Business Marketing Engine, we serve our clients at the highest level to provide them with the best results and experiences possible.
But you don't have to take our word for it,
check out what our clients have to
say about working with us!
Copywriting Services
---
"This is solid. I didn't know what to expect for my first order, very happy. Thanks!"

Mike Ruman


"Well-written! Very insightful and a lovely piece. It ties nicely into some of the other things written here. Thanks!"

Stacy Brookman


"Bravo! This was the best article we've received today! Please let the writer know that we really appreciate their talent and hard work."

Marcie Manfredonia

Holistic Marketing Plans
---
"Gabe Arnold has helped me make $35,716... Using what he taught me has put that amount of money in my pocket. He is real. He is authentic. He has a heart of gold, and the dude bought me breakfast. What more can I ask for?"

Todd Taylor


"Excellent! Exactly what I am looking for. Great job!"

Kenneth Sperry


"Ever since I started working with Business Marketing Engine my clientele has literally quadrupled and I've noticed that I have a much higher call volume for services we provide in general! I love working with you guys because you listen to what I want and need!"

Nicole Breitmayer


"I'm a classic bootstrapper and have, for the most part, had some success because of determination and time. But this is NOT ENOUGH! If you expect to be around in the digital space you need to be able to identify your strengths, your weaknesses, and build systems and processes around those things; and if at all possible, learn to leverage other people's time, talent and labor. I can say, unequivocally, Gabe is one of the best out there in this space and is helping me (and others like me) to draft a more holistic approach to building their business in the digital marketplace. The differentiator that he has helped provide to me is his focus on systems and processes and after 7-8 months of working with him, I have no doubt he is the real deal!"

Todd McGuire

Logo and Design
---
"I AM OVERJOYED. The things you are doing to my e-book, my words, to make them beautiful visually blows my mind. You have captured what I wanted to exude so perfectly and included so many subtle hints of who I am. You both are incredible artists and should be proud of your beautiful skillsets.

From the intention of the photos you've chosen to the littlest details of facial expressions even in linework of faces AND to hear you describe them and explain why really shows how present you are in your work and the detail and care you've spent making the choices.

You reiterate the things I've given feedback on and explain how and why you've taken action on them, and you lift me up by being excited about my message and tell me how you're applying it yourself. As a client, that means the most. To know you care about my project and support me.

I cannot wait to see my book as it makes beautiful progress and I cannot wait to share it with all of the women of the world who can lift it up - thank you SO VERY MUCH for making that happen."

Jessica Olbin

Social Media Management
---
"Gabe is awesome and helped make a major impact on my opt-ins. I've tripled my number of daily opt-ins, largely thanks to his recommendations. He knows his stuff, I can't say enough good things about him and I highly recommend him to anyone needing his services."

Jon Loomer

Virtual Assistant Services
---
"Adding a VA to my team was a huge game-changer for me and my business, and I have experienced a tremendous shift personally and professionally.

My VA handles the behind-the-scenes daily operations of my business and plays a huge role in minimizing the pressure and noise I experience on a daily basis. Since adding my VA to my team, my time, energy and mental space has been freed up significantly so that I can focus my efforts on serving my clients at the highest level while growing my business.

I love that my VA is not only task-oriented; she is mission-driven and the way in which she shows up is aligned with my long-term vision and strategy. Not only does she support me, but she receives the support she needs from the entire team at BME. Above all else, I feel more energized, focused and productive; and given that we create our reality based on how we feel, the decision to add a BME VA to your team is unequivocally a wise investment."

Pamela Savino
Live Authentically, LLC
Web Design
---
"As we move into the next phase of this project I wanted to take a minute and thank you for all your hard work. The amazing communication, the sincerity, the kindness, the value, that each person on the team has brought to this project gives me the utmost confidence in moving forward with all of you."

Charlie Dysktra


"Some cool feedback for you guys. The copy on my landing page made a huge VP schedule a call with me when he only takes 2-3 marketing calls a year. Thanks Gabe Arnold for polishing it up!"

Tyler Carlston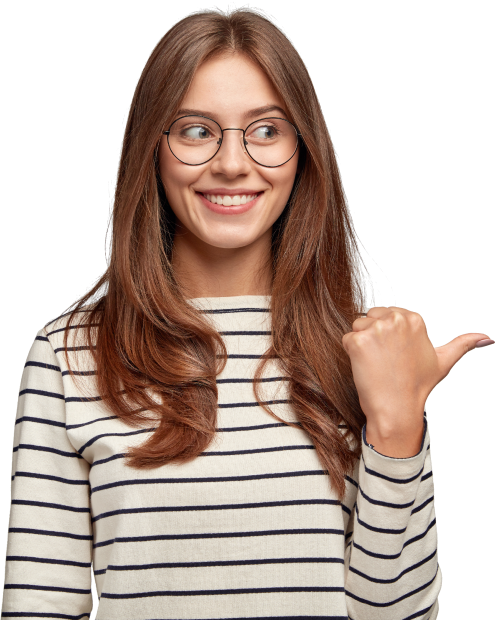 How do we get such
great reviews?
Every single team member at Business Marketing Engine operates under our guiding principles.
The first of these principles is Relationships First— We believe that relationships are more important than money. We show up and give our best work to all those around us, we listen first and then serve.
As long as we operate based on these principles, we know we're doing everything to give our clients the best experience possible, and that our clients know that we're here to support them.