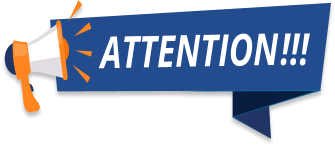 Discover how you can generate a steady stream of high-value clients for your
Personal Injury Attorneys
who are looking for effective digital and traditional marketing solutions, but don't know where to start or how to keep up with marketing and the digital world…
Tired of working long hours on tough cases, all while being unsure of how to effectively market your firm without seeming like an "ambulance chaser" who relies on sleazy marketing tactics to bring in new, right-fit clients?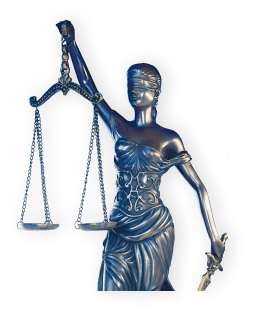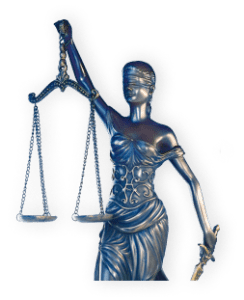 Tired of working long hours on tough cases, all while being unsure of how to effectively market your firm without seeming like an "ambulance chaser" who relies on sleazy marketing tactics to bring in new, right-fit clients?
Tired of working long hours on tough cases, all while being unsure of how to effectively market your firm without seeming like an "ambulance chaser" who relies on sleazy marketing tactics to bring in new, right-fit clients?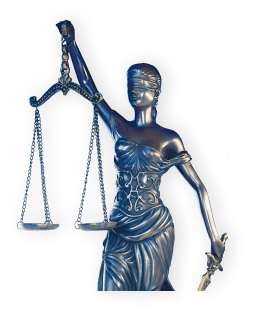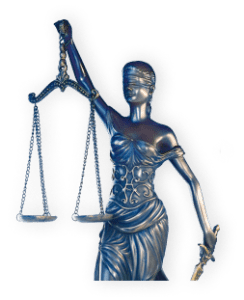 It's time to create reputable, respectable and sustainable marketing and advertising campaigns and website content that brings you good clients so that you can do the good work that made you want to become a personal injury attorney in the first place.
When you come to Business Marketing Engine, we will build you a customized, holistic 12-Month Marketing Plan that helps you to control lead flow, grow your reach and capture your vision through accurate and engaging marketing messaging– all while consistently providing you with results reporting and ensuring we get the job done right the first time around.

It's time to create reputable, respectable and sustainable marketing and advertising campaigns and website content that brings you good clients so that you can do the good work that made you want to become a personal injury attorney in the first place.
Dear personal injury attorney,
Whether you've been a personal injury attorney for years and years or you're fresh out of law school, listen up.
The reason you struggle to stand out in a crowded market of countless other personal injury attorneys, keep up with doing your own marketing and advertising, and come up with unique ideas for your marketing that bring you the right clients?
It all comes down to one thing.
And it has nothing to do with those ridiculously high costs per clicks for your ad campaigns…
Or you losing clients to the big dogs who always seem to have a newer, bigger and cheesier billboard right up the road…
Or that feeling like you're just "not having any luck" with your marketing, no matter how hard you try…
So if you're still stuck without a website that dominates first-page search results, good clients who refer you to even better ones, and consistent marketing with none of the hassle that comes with trying to do it yourself over and over again…
We get it.
And we also get that what keeps personal injury attorneys like yourself from ethical, honest, reliable marketing that actually achieves your goals (and helps your clients to do the same once they come to you) all comes down to…
Not having a holistic and customized 12-Month Marketing Plan for your unique personal injury law firm.
After all, it's no secret that you can't consistently generate new clients (without having to rely on misleading and sneaky advertising tricks like some of the other personal injury attorneys in your area) when you don't have a proven, step-by-step blueprint to follow.
That's exactly why you might be…
Spending way too much time trying to learn the ins and outs of Search Engine Optimization (SEO), Pay-Per-Click (PPC) ad campaigns, and all those other painfully arduous marketing approaches that you never seem to nail down at the end of the day…
Worrying that any of the marketing and advertising campaigns you put out there might come across as tacky or sleazy…
Running out of ideas on how you'll market your personal injury law firm (and even your own personal brand) so that you don't feel like you're being overshadowed by your heavily saturated market…
Feeling like you're being worked to death as you try to keep up with your current cases, the humdrum of your day-to-day operations, and the consistency you know is necessary when you do all your own marketing…
But we have something to tell you:
That ends today.
Think of it this way…
Whenever a new driver gets their learner's permit, they have to be accompanied by a driving instructor, a parent or guardian, or a licensed driver who is at least 21 years old.
They have to learn the rules and laws of driving, know where they are going, and always keep their eyes on the road. There's an entire manual they have to study to be able to properly prepare for when the day comes that they can finally drive solo.
You would never send a freshly permitted driver out on the road by themselves, with no idea what they're doing, no training, and no support to help them learn how to drive.
Marketing works the same way.
We would never expect you to go in blind for your marketing campaigns. We wouldn't expect you to hop onto Google, create an ad account and just "go for it" without any support to safely back you up and help you along the way. (And you shouldn't expect that of yourself, either.)
Here's another way to look at it:
Driving instructors help those new drivers on the road because they're trained to do so. They know exactly what to do, when to do it, and how to teach the new driver the same.
That's what we're here to do for you.
But this time, think of yourself as the new driver, your 12-Month Marketing Plan as your roadmap (or GPS, these days), and us as the driving instructors who are going to help you navigate the winding roads of marketing. (Except without all the stress and work that comes with learning how to drive a car.)

So, why does this matter? What's the big deal? And what does this all mean for you?
Ever since the pandemic started, demand for personal injury attorneys has started to grow– and grow.
And as it does, so too do the number of law students who want to go into the personal injury attorney field.
This means you're dealing with a market that's becoming more and more crowded– and it's happening fast. If you want to stand out so that you can keep showing up for your clients when they need you the most, you need help with your marketing.
Let's break down a few numbers…
According to IBISWorld, a reputable and comprehensive industry and market research database firm, the personal injury attorney industry is expected to grow almost 2 percent in 2022 alone.


That's in contrast to…
The family law industry, which is expected to decline by-
2.3 percent in 2022…
The estate attorney industry, which is expected to decline by -
1.1 percent in 2022…
And that's not to mention the data from SEMRush.com's organic search demand and Laws101.com site traffic in the U.S. from just 2020, which tells us that…
Personal injury law saw a
660 percent

increase in market demand, compared to…
Only
330 percent
growth for estate planning law
Only
280 percent
growth for bankruptcy law
Only
190 percent
growth for employment law
And only
140 percent
growth for business
law
That means that right now is the perfect time for you to invest in your marketing with a customized 12-Month Marketing Plan.

When You Do, You'll Be Able To…
And even those few things above mean you're putting yourself in an incredibly powerful– and even lucrative– position…
A position that's way ahead of your competition.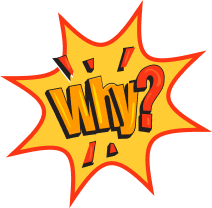 Because for personal injury attorneys who choose to not invest in a 12-Month Marketing Plan, the neverending struggles that come with working late hours only to still feel like you don't have enough time in the day to keep up, creating marketing campaigns and content that only make you look like you're out for a quick buck, and feeling like you're looked down upon by other high-falutin' attorneys in other industries (even though you know that personal injury law is just as legitimate and necessary as other types of lawyers' practice areas)…
Will only get worse.
We understand that you might be happy with where your profitability is now.
We get that you might be content with the hours you work and the number of cases you have.
There's nothing wrong if you're over the moon about how your personal injury attorney firm is today.
But just know that there's nothing we can do about the fact that we're in a constantly changing, modern, digital world of marketing these days. You just have to change with it.
Now, let's talk a little bit about what those personal injury attorneys who come to us for their personalized and holistic 12-Month Marketing Plans get in return…
AN SEO-RICH WEBSITE.
Whether you're relatively confident in your existing website, or you know for a fact that you need it to be optimized, we can provide you with website updates so that you have a site that clearly conveys your Unique Selling Proposition (USP), educates your audience, automates digital processes and generates leads.
The creation and management of a Personal Injury Lead Generation Campaign.
We'll build the landing pages (which includes copywriting, graphic design, setup and testing, management and optimization) for both Google Adwords and Facebook Ads campaigns to allow for effective and accurate tracking. You'll also get a five-part follow-up email series, to be sent out to those leads who fill out the form.
Consistent and targeted social media marketing to grow your presence while nurturing and educating your existing clients.
This means we'll provide you with 30 days of social media post copy and graphic design work every month, to be posted once a day on your LinkedIn, Facebook and Instagram accounts. You won't have to worry about scheduling or posting any social media posts, either; we've got that covered too.
Regular blog creation and posting, based on strategic SEO keyword research.
We'll make sure to collaborate with you on which topics you would like to be featured on your blog per quarter, then conduct in-depth SEO keyword research before posting weekly blog posts on your site and sharing them on social media to boost engagement.
How do we know this– plus the other marketing recommendations we will build for you in your 12-Month Marketing Plan– will work for you?
Because this same, proven, step-by-step system has transformed countless other personal injury attorneys' revenue, profitability and firms as a whole.

Just take some of our other clients for example…
All because they went from either doing their own marketing and not seeing the results they needed, or because they had no idea where to start before they turned to us…
… Where they finally saw the consistent growth they'd been trying to achieve for so long, the high-value clients walking through their front door more than they ever had before, and where they could turn all their attention back to their businesses while we hand led the heavy lifting when it came to their marketing, technology and advertising needs.
Here's just a handful of what some of our
countless successful clients had to say about our 12-Month Marketing Plans and other marketing solutions:
"Have you seen the ads/copy the team put together for LinkedIn? …Outstanding… Floodgates are gonna open here real quick."
- Pamela S.
"We elected to partner with BME because of a unique capability that they were able to bring to the table that other marketing support companies were not."
- Steve G.
"If you expect to be around the digital space you need to be able to identify your strengths, weaknesses, and build systems and processes around those things. I can say, unequivocally, Gabe is one of the best out there in this space."
- Todd M.
"So I had Gabe Arnold work on an ad copy for me. I ran it against my old ad copy and his converted 100% better."
- Joel O.
"Ever since I started working with Business Marketing Engine my clientele has literally quadrupled and I've noticed that I have a much higher call volume for services we provide in general! I love working with you guys because you listen to what I want and need!"
- Nicole B.
"Gabe is awesome and helped make a major impact on my opt-ins. I've tripled my number of daily opt-ins, largely thanks to his recommendations. He knows his stuff, I can't say enough good things about him and I highly recommend him to anyone needing his services."
- Jon L.
And if you're ready to join Jon, Nicole, Steve, Todd, and our hundreds of other successful clients who are regularly beating their competition, steadily ranking higher in search engine results, and getting right-fit clients to reach out to you (erasing those bad clients from the picture entirely)...
Here at Business Marketing Engine,
we're confident that we can get you the results you need more than any other marketing agency– because it's been proven that we can through our success with other personal injury law firms
You might still be wondering, though…
Who are we, and why should you trust us?
We're Business Marketing Engine,
full-service marketing agency

with a carefully vetted, top-notch team of experienced:

Copywriters

Web Developers
Graphic Designers
Project managers
Traffic Experts
Marketing strategists
And more– and all of us are here to serve you, which includes helping you reach your unique goals, overcome your unique challenges and achieve what you've been working towards for so long.
Are you ready?
We certainly are.